About Local Boys of Gig Harbor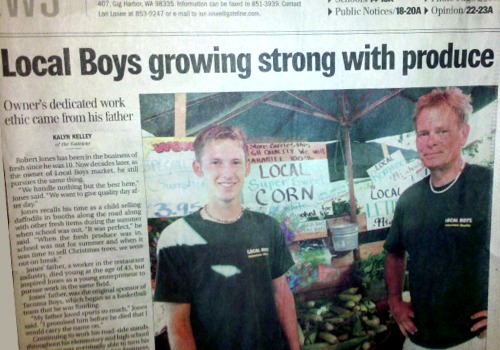 Open The beginning of May Through the End of October From 9am to 9pm Daily! Local Boys Fruit and Produce is a family owned and operated company. We offer the season's best fruits and produce available in May, June, July, August, September & October when fresh fruit and produce is being harvested from our very own farms.

We specialize in only the season's best fruits and produce as well as our Very own products such as homemade tortilla chips, homemade sweet and sassy salsa, homemade preserves, homemade syrups & Northwest Honey's.

Robert and Trevor Jones (Father & Son) both decided that they wanted to venture into a different avenue with there business. In June of 2010 Local Boys opened up a newly remodeled building that has an outdoor/tent look to it. They kept the same products and growers as when they had when they operated in a tent seasonally for 4 months.
There are some new products that Local Boys carries such as there Frozen Fruits and Vegetables that are products of Local Boys Farms, local and domestic and international wines, local farm fresh milk and eggs and many other season products.

We also specialize in Christmas trees and wreaths in all shapes and sizes. Our trees are grown for the season of Christmas. Local Boys Christmas trees are top of the line and we know you well be happy with our consistent quality year after year.

Find us in Gig Harbor, just before the Purdy Bridge, at the corner of Purdy Dr. & Highway 302.
View Larger Map
6702 Tyee Dr Nw Gig Harbor WA 98335

The Owner Local Boys is the original owner of Tacoma Boys for 42 years. Founded in 1964, Jones sold the business 17 years ago. Jones and his Son started Local Boys in 2002 and we're bringing back our signature quality and customer service!!!

Robert Jones and His son Trevor Jones are at there Fruit and Produce Market everyday to serve there customers with the very best customer service and product available. We strive to be the very best and feel we are lucky to have customers so we better treat them right!!

If you have any comments or suggestions we would love to know, Please Email Us
---
Back to the About Us page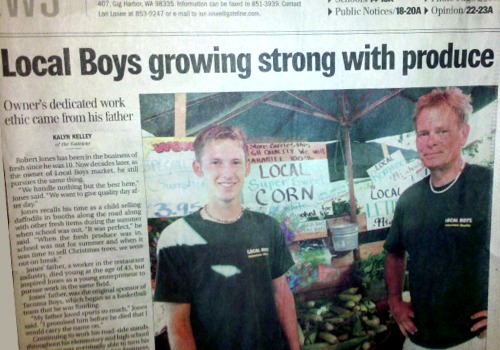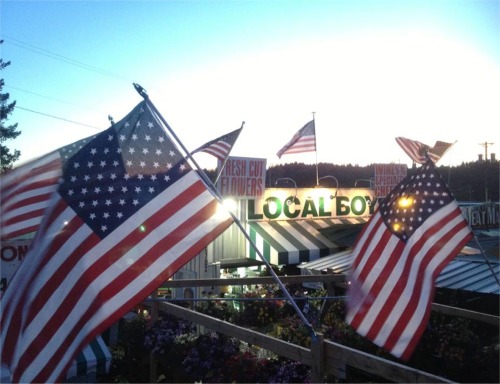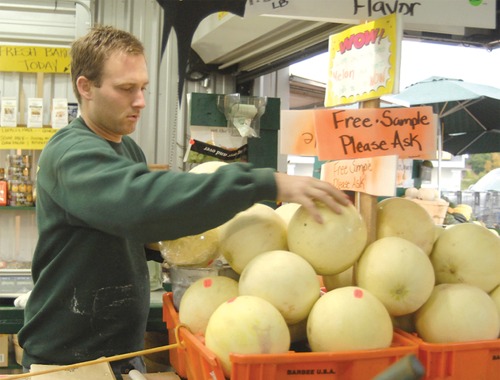 Click to enlarge photos